Скорпион
Founding Member
Board Elder
Site Mgr
Sr Site Supporter
Joined

Mar 25, 2010
Messages

24,752
Likes

27,798
Anyone else wonder how to get a mortgage in Canada?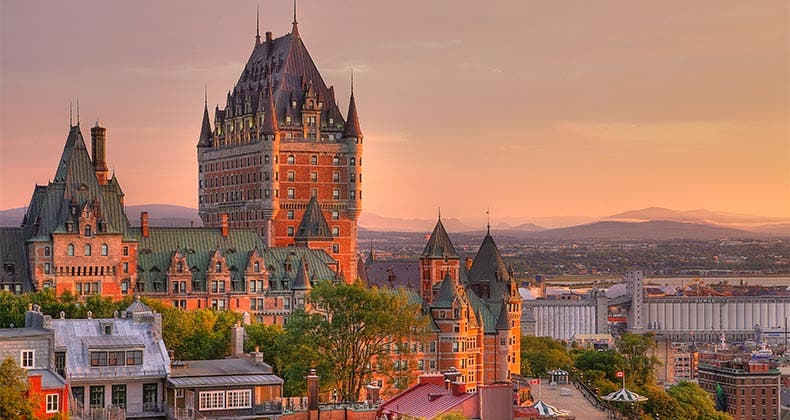 © mervas/Shutterstock.com
Holden Lewis / October 27, 2016
At some point, you've thought about
moving to Canada
, right? Get a house and a mortgage up north and stay awhile.
I fantasized about buying a Canadian 2nd home while on vacation last August in Quebec City. I pictured us spending summers in a little town house in the centuries-old walled neighborhood overlooking the St. Lawrence River, annoying the neighbors with our fractured French.
To buy a vacation home, I would need a mortgage. So I wondered: How do mortgages work in Canada?
Quite differently, it turns out.
SEARCH RATES: You're buying a home in the States, eh?
Shop today for a mortgage
.
Choose length of loan
The most common home loan in the United States is the 30-year, fixed rate mortgage. That's not what they have in Canada. First of all, in Canada you're invited to choose the amortization period (the time it would take to pay off the loan). Most commonly, it's 20 or 25 or 30 years.
You might find a lender that will amortize a mortgage over 35 years, or you might choose to pay it off in 15 years. Your choice.
You have the option of choosing your amortization period in the United States, too. But that option isn't as emphasized in the States as it is in Canada.
Choose the term
Here's the biggest difference between Canadian and U.S. mortgages: In Canada, the home loan is broken up into "terms" of 6 months to 10 years. The most common term is 5 years. At the end of the term, you renew the mortgage for another term, usually at a different interest rate.
"You don't have to go to the same bank," says Melissa Wu, a real estate agent with Keller Williams Black Diamond Realty in a suburb of Vancouver, British Columbia. "You can stay with the same institution or just go somewhere else."
Wu says most homeowners shop around when it's time to renew their mortgages. She says the fees aren't onerous, and might include appraisal and attorney fees.
SEARCH RATES: Looking to refinance?
Find a lender today
.
You can renew for the amortization period of your choice, Wu says. In other words, let's say you start out with a 25-year loan and a 5-year term. At the end of those 5 years, you don't have to amortize the loan over 20 years at renewal. If the home's value has increased, you can even renew the mortgage for more than the amount owed — similar to a cash-out refinance in the United States.
If you sell the home before the term is up, you typically have to pay a prepayment penalty of 3 to 6 months' interest, Wu says.
Down payment blues
Let's go back to the beginning: Buying the house and making a down payment.
Generally speaking, Canadian banks require foreign homebuyers to make down payments of at least 35%, says Cori Carl, who bought a home in Toronto 2 years ago while she was living in Brooklyn. She emigrated to Canada this year.
"But they make up with it by providing much lower interest rates and a very favorable exchange rate," she says.
When you apply, the Canadian bank will look at your U.S. credit score. In most, if not all, cases, you'll need a Canadian bank account. TD Bank and RBC Bank are Canadian-headquartered banks that offer cross-border accounts.
Easy to apply
I admit that it sounds complicated, this business with picking a mortgage term and choosing the amortization period. But Carl insists that applying for a Canadian mortgage is easier than getting a mortgage in the States.
"Canadian banks require less paperwork with your mortgage application and can approve it in as little as 2 days," she says. "Even with the added paperwork required of foreign buyers, it's a breeze compared to the process in the U.S."
She adds that you might confront hurdles when you look for insurance for a vacation home and when you set up the utilities.
"Expect to have to call around for companies to accept you as a client, rather than looking for the best rates," she says.
So that's what I know about the mortgage side of the homebuying equation. Soon I'll find out the details of the purchase side — what it's like to buy a vacation home in Canada, apart from the mortgage stuff
http://www.bankrate.com/home-hacker...anada/?pid=p:nltrack&ic_id=nwsltr&omhide=true