Скорпион
Founding Member
Board Elder
Site Mgr
Sr Site Supporter
Joined

Mar 25, 2010
Messages

24,570
Likes

27,373
Chevy Cuts Prices By Over $10,000 On Some Trucks And SUVs
16 / 20


24/7 Wall St.
Douglas A. McIntyre 5 hrs ago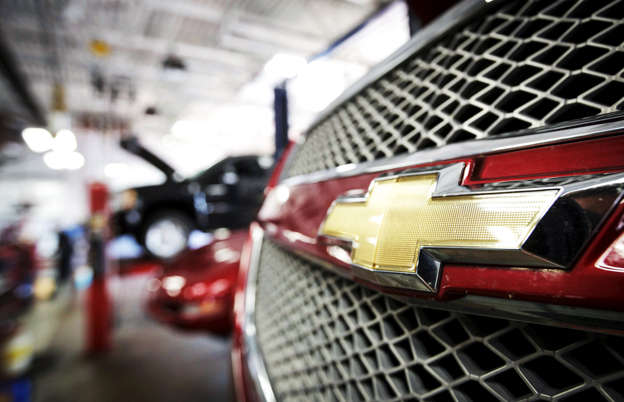 © John Gress/Reuters
GM's (NYSE: GM) Chevy has taken discounts to an extreme level. It has incentives as high as $10,000 for several of its trucks and SUVs. Incentives are usually considered a bane of the industry due to the damage the deals do to margins.
A number of analysts and the press have pointed out that GM overbuilt cars and trucks in anticipations of extremely strong sales in late 2016 and early 2017. The decision turned out to be a poor one. The manufacturer did admit its mistake,
via Bloomberg
In using shorter-term shutdowns in January, GM is trying to reduce inventory from an almost 90 days supply to about 70 days by the end of next month, according to Dayna Hart, a company spokeswoman. In addition to the factories in Detroit-Hamtramck, Lansing and Lordstown, the plants being idled are in Bowling Green, Kentucky, and the Fairfax industrial district of Kansas City, Kansas.
Chevy's discounts are inexplicably on vehicles which have taken in lead in pushing the U.S. car industry higher--SUVs and light trucks. This is another sign that something is amiss at America's largest car company.
Two of the discounts above $10,000 are on GM's best selling vehicle--the Chevy Silverado. Every year it is locked in a market share battle with the best selling vehicle in the U.S.--the Ford (NYSE: F) F-150 pickup. Fiat Chrysler (NYSE: FCAU) is also in the battle with its RAM pick-up
Chevy discounts include both lighter and heavier versions of the Silverado. The biggest deals are on 2016 models, which Chevy would like to push out as 2017 models hit showrooms. The Silverado 2500 HD LTZ with Duramax Plus Discount has a price shop of $10,820 which includes holiday price below MSRP (manufacturer's standard retail pricing) and a $5,000 total cash allowance. A version of the heavier 3500 carries a discount of $10,760.
The Chevy Suburban, the GM division's largest SUV, is also discounted by over $10,000 for one model. The LT has a luxury price and cash allowance price cut of $10,124. The mid-sized 2016 carries a total discount of $11,106
GM may argue that the discounts are merely meant to clear 2016 models. However, that does not make the move good news
http://www.msn.com/en-us/money/comp...on-some-trucks-and-suvs/ar-BBxy7fx?li=BBnb7Kz