Moderator
Site Mgr
Midas Member
Midas Supporter ++
GIM Hall Of Fame
Joined

Mar 28, 2010
Messages

59,841
Reaction score

126,122
Location
Terror-Linked CAIR LOSES Final Legal Appeal to Destroy Terror Watchlist​
By
Larry Estavan
- on June 9, 2021
LATEST NEWS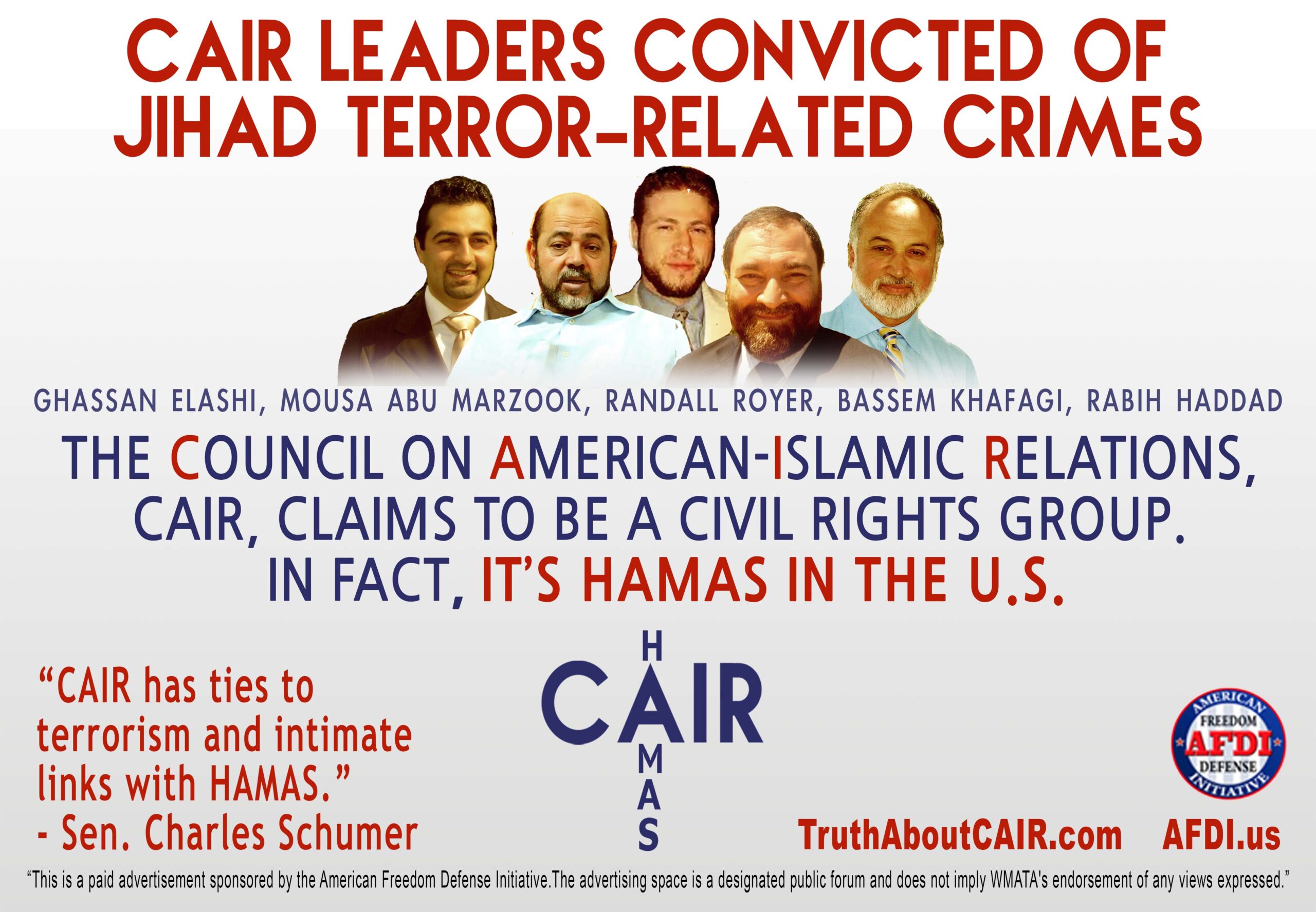 CAIR LOST WHAT MIGHT BE THEIR FINAL LEGAL APPEAL IN THEIR CAMPAIGN TO DESTROY THE TERRORIST SCREENING DATABASE.​
The 4th circuit denied CAIR in
three short sentences
:
The petition for rehearing en banc was circulated to the full court. No judge requested a poll under Fed. R. App. P. 35. The court denies the petition for rehearing en banc.
An advertisement on a NYCTA bus in New York condemns Jihadist organizations
The
FBI defines the TSDB
, as the watchlist used by the Terrorist Screen Center:
The watchlist is a single database that contains sensitive national security and law enforcement information concerning the identities of those who are known or reasonably suspected of being involved in terrorist activities. The TSC uses the watchlist to support front-line screening agencies in positively identifying known or suspected terrorists who are attempting to obtain visas, enter the country, board an aircraft, or engage in other activities.
The TSC is a vital part of the U.S. Government's counterterrorism early warning and interdiction network.
CAIR will have to console themselves by
hanging out with Black Lives Matter
,
attacking individuals on TV
, accusing Israel of genocide, and
bothering
law enforcement wherever, and whenever possible.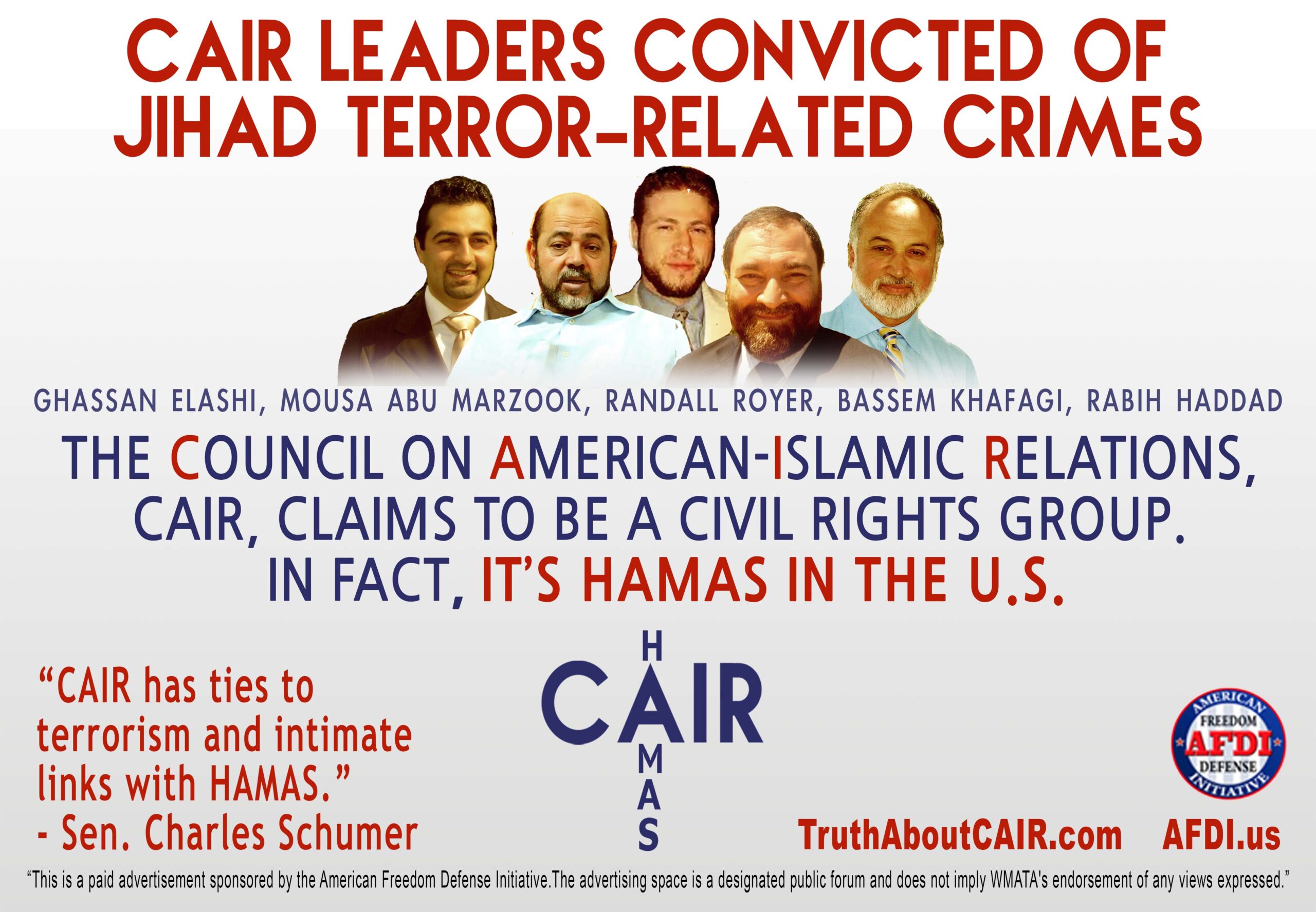 CAIR is Hamas in America.